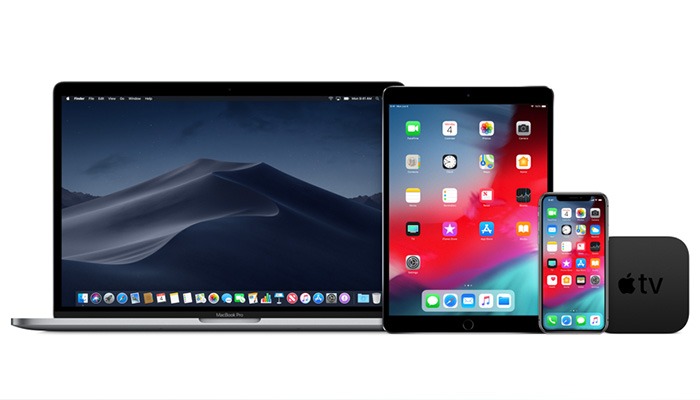 At this year's World Web Developers Conference Apple introduced iOS 12 and the new macOS Mojave. It's been a quieter year for Apple but there are still some significant updates for both systems.
iOS 12 is said to be a change for the better and focus on reliability and performance. This is also said to be the broadest update yet as it is compatible with 11 iPhones, 10 iPads, and 1 iPod Touch. Typically older iOS devices have slowed with the new updates but this update is expected to make older iPhones such as the iPhone 6 Plus 40% faster at launching apps, 70% faster at launching the camera app, and 50% faster at displaying the keyboard.
The iOS 12 update will have new apps and features and one of the highlights is the new digital health dashboard and improved Do Not Disturb features. To help you balance your screen time, the Digital Health Dashboard, found in the Settings, will include a series of tools to monitor and outline time spent on your device. You can then set app limits where you will receive a 'Time is up' notification. Using Family Sharing, parents can also limit kids time in apps by category or individual apps.
Do Not Disturb has had its capabilities expanded and now you can not just silence a notification sound, but also the visual notification which is often just as distracting when trying to switch-off or sleep. The lock screen remains clear until you unlock your iPhone in the morning.
Another small but significant change is grouped notifications — it binds together notifications by message threads and topics, making it easier to see everything at a glance, especially in the morning with often a number of notifications to sift through.
Group FaceTime will also become available and can be used for up to 32 people at a time — you'll be able to go directly from a group chat to a group FaceTime from within the Messages app
Siri has new shortcuts that now let you assign a phrase to tasks and sync with other apps and Apple Home, e.g. saying "Heading home" will send a message to your partner, set the thermostat, and bring up fastest route home with Apple Maps.
There are many other features and highlights from the iOS 12 update and the first public release will be later this month, likely 26th June. The full finished version will then be released in September 2018 along with the new 2018 iPhones.
Apple's macOS Mojave 2018 will also be released later this month and the new OS promises security and performance improvements along with new features to improve productivity. The most visual feature is the new 'Dark Mode', that can be applied to all elements of the interface, in every app, system-wide.
An update to Safari will have an emphasis on privacy where it will preemptively block tracking sites like Facebook's 'Like' and 'Comment' feature. Additionally, Apple will also only give websites a 'simplified system configuration' to help prevent them from being able to identify and fingerprint your device for online ads.
There will also be new ways you can utilise your iOS device with the new macOS when working on a MacBook or iMac. Mac users will now be able to choose their iPhone as a method of capturing content when working on their Mac. For example, to add an image to a document, you can choose your iPhone as a capture device, take a picture, and then the image will instantly be added to your document. This function is also useful if you needed to scan a document, with the scan or photograph immediately adding to the document on your Mac.
It's encouraging to see productive functions between the two devices being added and it's also a common question of whether the two Apple operating systems for iPhone and Mac will ever merge to create one unified system.
The short answer is no, but they are now saying they are working on bringing iOS apps to Mac hardware. Apple says they have been in development for the past two years working on tools that third-party app developers can eventually use to port their own apps from iOS to MacOS. The point is that there will never be one single OS but, in (rumoured) a year from now, we will likely see iOS apps available for MacOS. Obviously, the apps using iOS are touch-screen operated, so the question was also brought up to Apple's senior VP of software engineering if future iMac's would ever be touch-screen enabled, which he firmly replied with a "no" and that they are not convinced touch-screen adds anything overwhelmingly positive to the desktop experience.
Below is a list of the devices that will support iOS 12 and macOS Mojave:
iPhone:
iPad Pro (10.5), iPad Pro (12.9, 2017)
iPad 2017, iPad 2018
iPad mini 2, iPad mini 3, iPad mini 4
iPhone 5s, iPhone 6, iPhone 6 Plus, iPhone 6s, iPhone 6s Plus, iPhone SE, iPhone 7, iPhone 7 Plus, iPhone 8, iPhone 8 Plus, iPhone X
iPod touch (sixth generation)
Macs:
iMac models from 2012 or later
iMac Pro (from 2017)
MacBook models from 2015 or later
MacBook Pro models from 2012 or later
MacBook Air models from 2012 or later
Mac mini models from 2012 or later
Mac Pro models from late 2013 (plus mid 2010 and mid 2012 models with recommend Metal-capable GPU)
It's always very important to update your device to the most recent version of its operating system as the updates also include important security updates and bug fixes. If you have any questions regarding these updates and purchasing a new Apple product, we are an Apple Joint Venture partner, please be in touch for a quote or consultation at, info@directionforward.com.