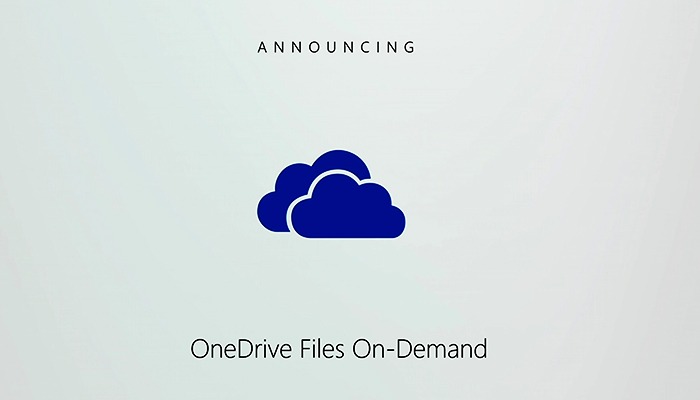 Microsoft has recently introduced a new feature for the company's cloud storage service, OneDrive. The new feature will allow you to access your files without taking up device storage. Called "Files On-Demand," the update will roll out with the Windows 10 Creators Update and will give users more control over which files are stored locally versus the cloud.
Much like Dropbox's Smart Sync, it lets you view all files and folders directly in File Explorer, instead of only seeing those you've synced to your device.
It's an important update as the more we use online storage — creating files and uploading photos and working across multiple devices, the more we need to access all documents on multiple devices.
OneDrive's File On-Demand supports personal and work accounts, as well as SharePoint Online team sites. Also, files will not only be visible from a desktop but also in the file picker when using a Windows store application — and allows you to view a files' status due to the small cloud icon in a column labelled "status".
On mobile, Files On-Demand has seen some issues. Microsoft has addressed this by introducing a new option to save entire folders to your mobile device — in order to open their files once you have a connection again.
Files On-Demand is already available on Android Office 365 Personal and Home subscribers and OneDrive business accounts. iOS users will receive the update in a few months.
For iOS users, you can now use OneDrive with iMesssage — sharing an entire folder or file directly within the iMessage interface.
If you have any questions regarding this OneDrive's update or would like to discuss Office 365 and the file sharing services we offer, please be in touch at — info@directionforward.com