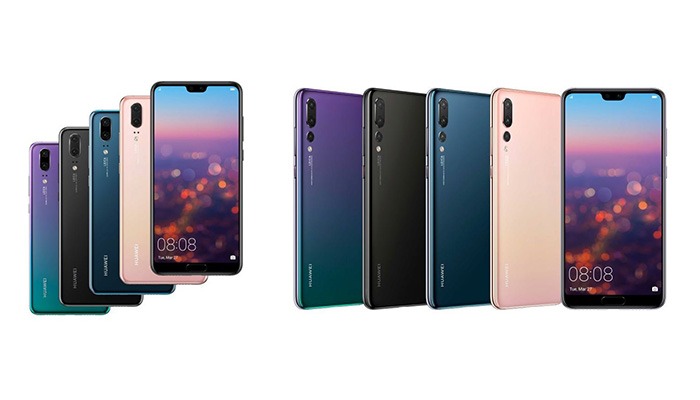 In the second quarter of 2018, the Chinese global information and communications technology solutions provider, Huawei, overtook Apple and moved into second place in market share of worldwide smartphone shipments.
The data, recorded by IDC, Canalys, and Strategy Analytics, reports the company shipped over 54 million handsets in the second quarter compared to the 41.3 million iPhones that Apple sold and Samsung's 73 million units.
Below is a detailed list of the top five worldwide smartphone vendors and their year-over-year growth:
Huawei has granted their success this past quarter to their strong position in China, where they lead the market with a 27 per cent share, and good sales of their flagship P20 model (above), as well as their mid-range models such as the Nova series that are very popular in both Asia and Europe. Due to Huawei being practically banned in the United States, the numbers are even more impressive while they have had to make up the numbers in other markets.
Apple is still doing well but this is the first time the company has lost their second place position that they have held since the second quarter of 2010. Samsung sales have fallen significantly this past second quarter, although they still firmly hold first place, for now, so it will be interesting to see how the list changes in the future seeing that the bottom two companies, Xiaomi and Oppo, are also Chinese brands like Huawei and their numbers have both increased compared to last year.
If you would like to read more about articles like this and what hear about what we've been up to please subscribe to our monthly newsletter, directionforward.com/news — or contact us to learn more about our services and support agreements, info@directionfoward.com.